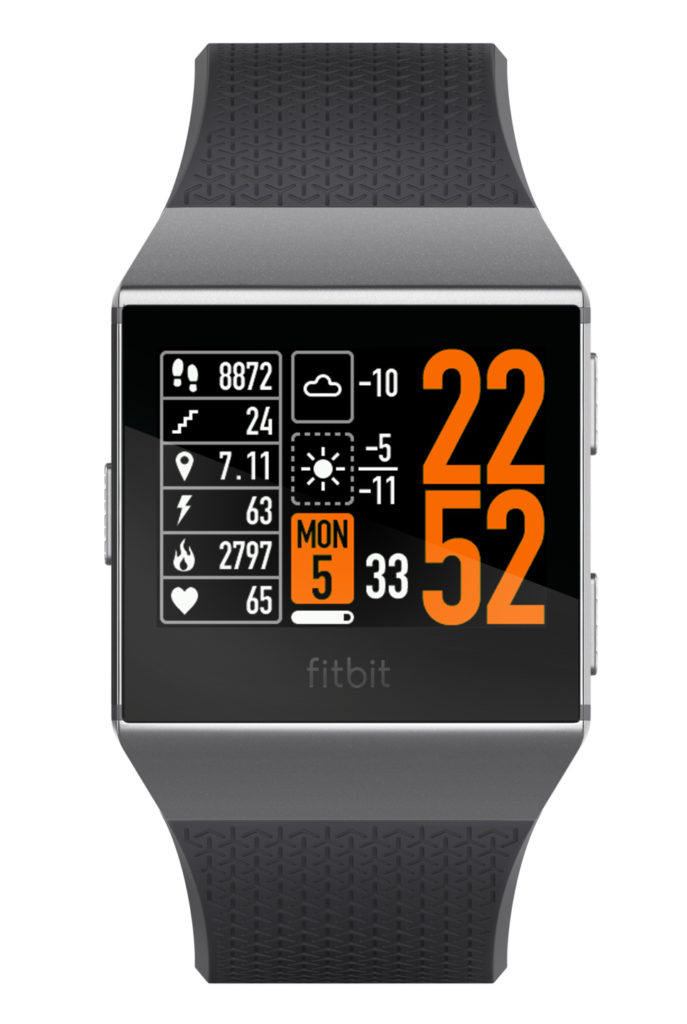 DIN Time was originally created in 2015 for the Pebble Smartwatches and quickly became one of the most popular watch faces on the platform. Now you can enjoy DIN Time in even more colors, on the high resolution screen of the Fitbit Ionic!
DIN Time is a clean, glanceable, watch face with layout options for both left and right hand use. This means that the current time will always be the first you see when you pull up your sleeve.
Other features of DIN Time:
Fully customisable colors thanks to an RGB color selector. No less then 17 different parts of the watch face can be customized. That's more that 205 million combinations 😜! (The free version is limited to setting the color of the background, hours and minutes. A one-time payment of $1.99 will unlock access to all color settings.)
Almost everything can be hidden, if you want an extra clean look.
Current weather and forecast (in the lower dashed weather box) with expected high and low temperatures for the day. Weather is provided by Yahoo or Dark Sky (requires API key). Temperatures can be shown in Celsius or Fahrenheit. The weather updates every 15 minutes.
Battery level.
More features and improvements are planned, which I hope will bring DIN Time for the Ionic closer to the Pebble original.