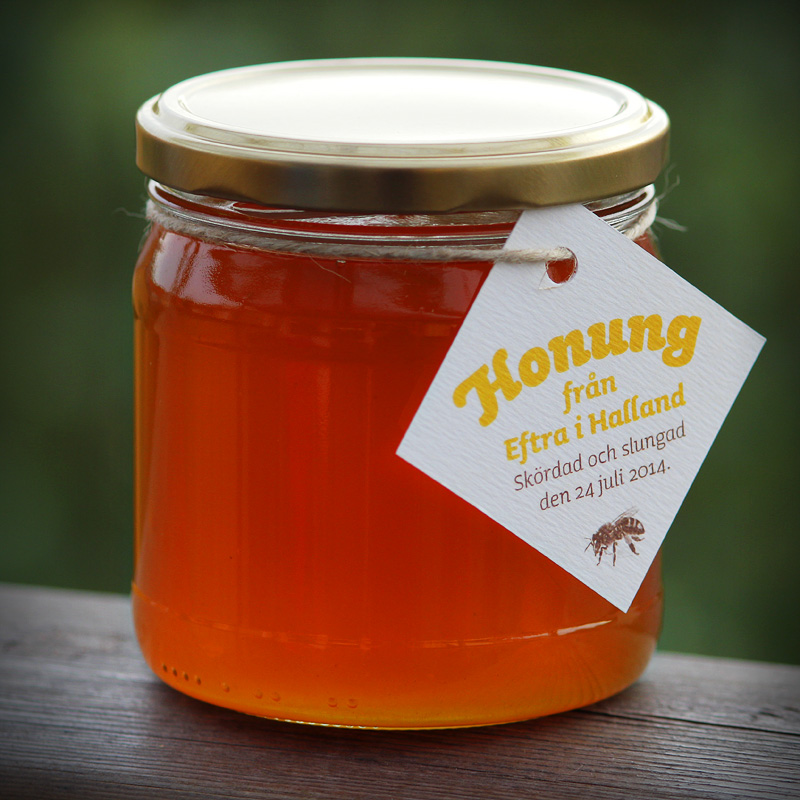 A couple of weeks ago I harvested the honey from my, now single, beehive in Eftra, Sweden. I got about 32–33 kilos this year, which is a record for me since I started with beekeeping in 2010. It will result in at least 70-80 jars, so I'm hoping people will be interested in buying a few. I have also, finally, designed labels for the jars, so I won't be as lazy as previous years and just sell the honey without any branding.
The label, by the way, is printed on 250 g Rives Tradition and fastened with a linen string.
Make sure you check out The Apiary Map, or Biodlarkartan if you are in Sweden, to find your nearest beekeeper. Perhaps they can sell you some locally produced honey!