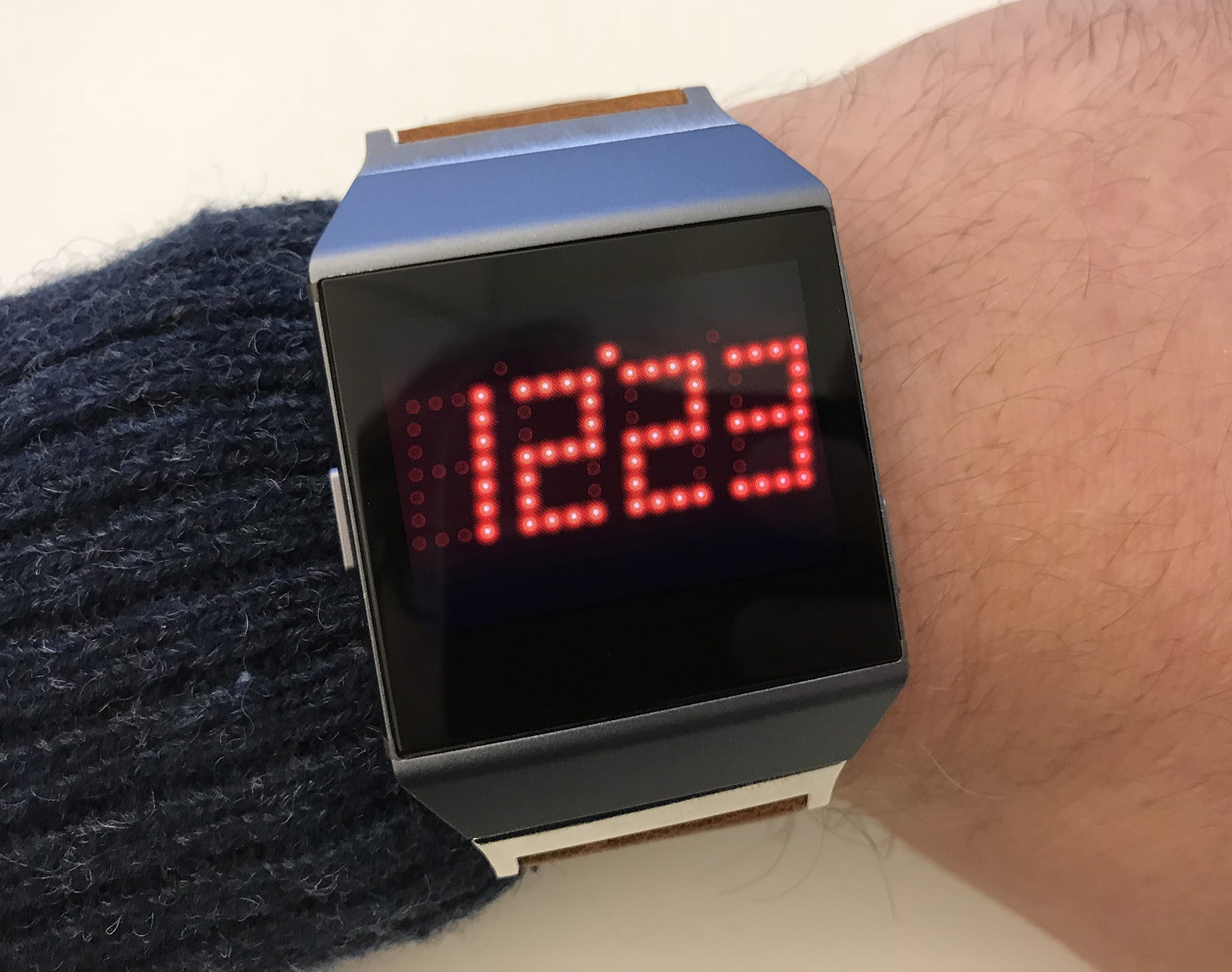 My first watch face, Pulse-R LED, for the Fitbit Ionic is now available in the Fitbit App Gallery.
Pulse-R LED is a retro inspired LED watch face that fits the design of the Fitbit Ionic perfectly.
Features in version 1.0 of Pulse-R include:
 Time, with blinking LEDs at the top indicating seconds: leftmost blinking LED for seconds 0-19, middle LED for seconds 20-39 and the rightmost for seconds 40-59.
By tapping the left part of the screen (hours) your total steps today will be displayed (indicated by a blinking S), another tap shows current heart-rate (blinking H). The next tap returns you to time display. I will probably add more stats in an update.
Tap the right part of the screen (minutes) to display the date in MMDD format.
Unlit LEDs in the background and a slight "red glass effect".
Some ideas for version 1.1:
Change of how the top LEDs represent seconds, for more detail.
More stats.
Cool effects?
If you wonder what ever happened to DIN Time for the Fitbit Ionic all I can say is that it had to wait a bit, but it is up next!