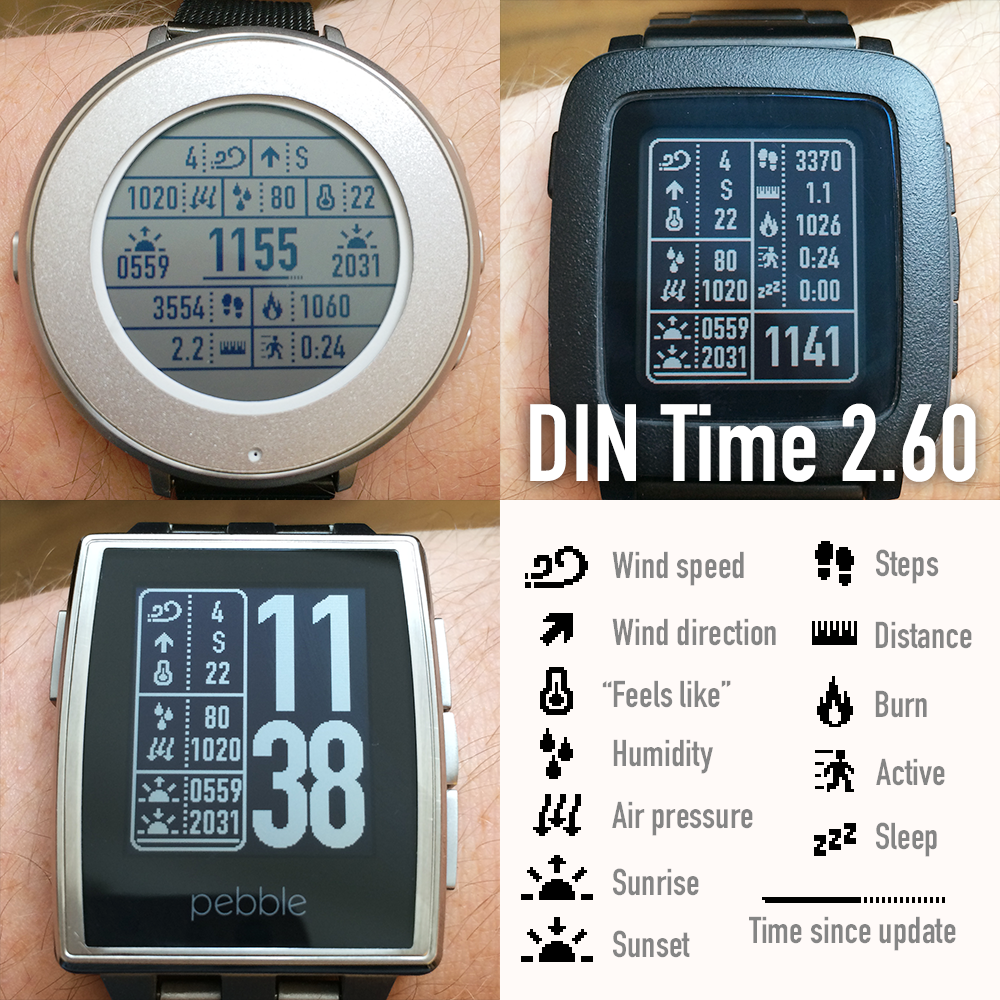 Version 2.60 of DIN Time, available now, finally adds health data (on supported devices) to DIN Time, along with more weather data!
To see extended weather and health data you need to shake your watch, twice. Just like when you would activate the backlight by motion, if you have that option enabled. And then once more. You will then see a popup with lots of tiny icons and data! Please see the help screen in the settings page for more information about what the symbols and values represent.
I realize many of you would rather see their health data on the main screen, but that will have to wait until a later version.
Other changes in this version include:
Support for custom location (GPS free) when using Forecast.io. In plain text!
 No more woeid's when using Yahoo! Just enter your location in plain text!
Fixed weather icon sometimes not switching to day version.
Added Russian and Czech languages.
Fixed problem with weather not being completely hideable on Round.
Also, as always, many thanks to @rozboris for his continued help with the settings page!